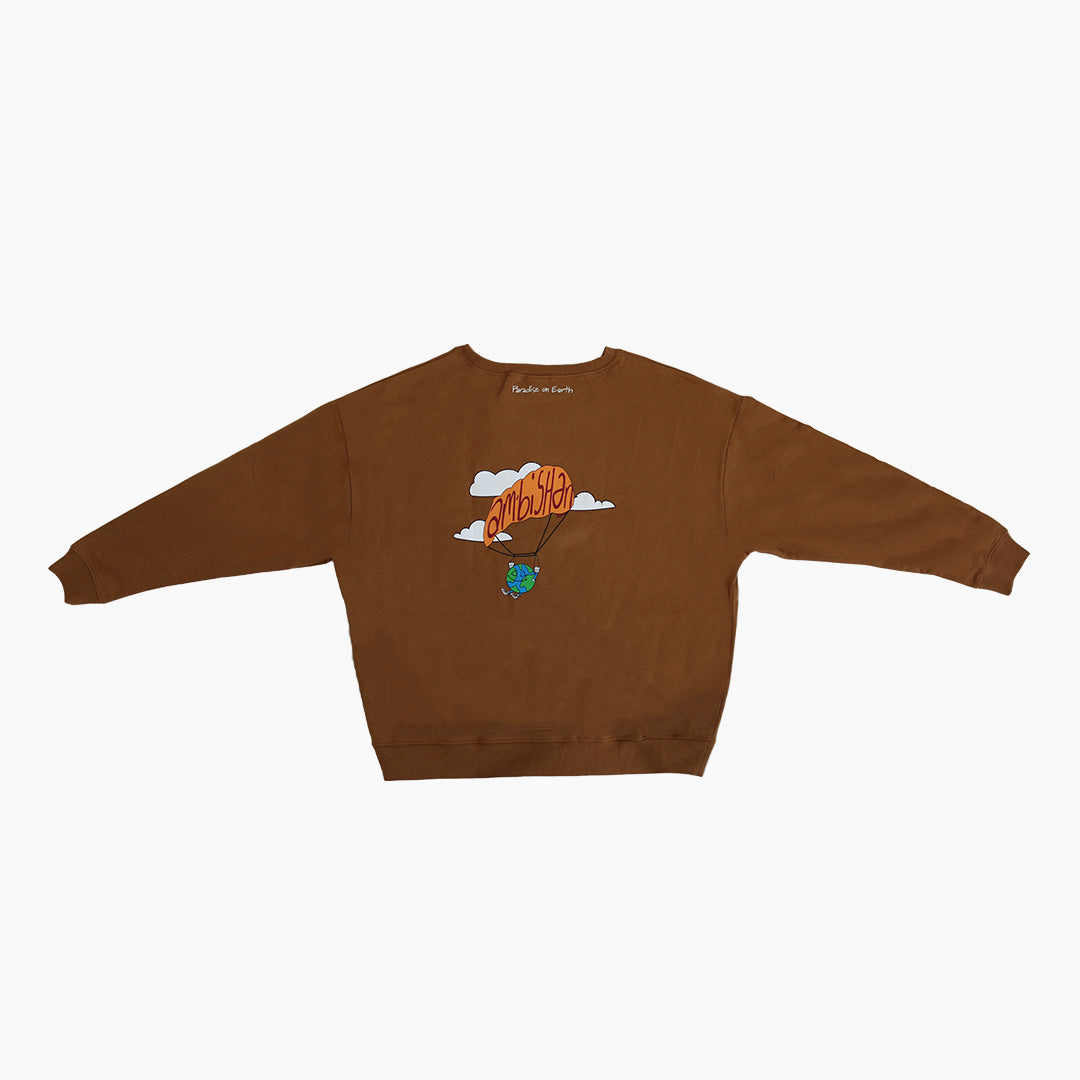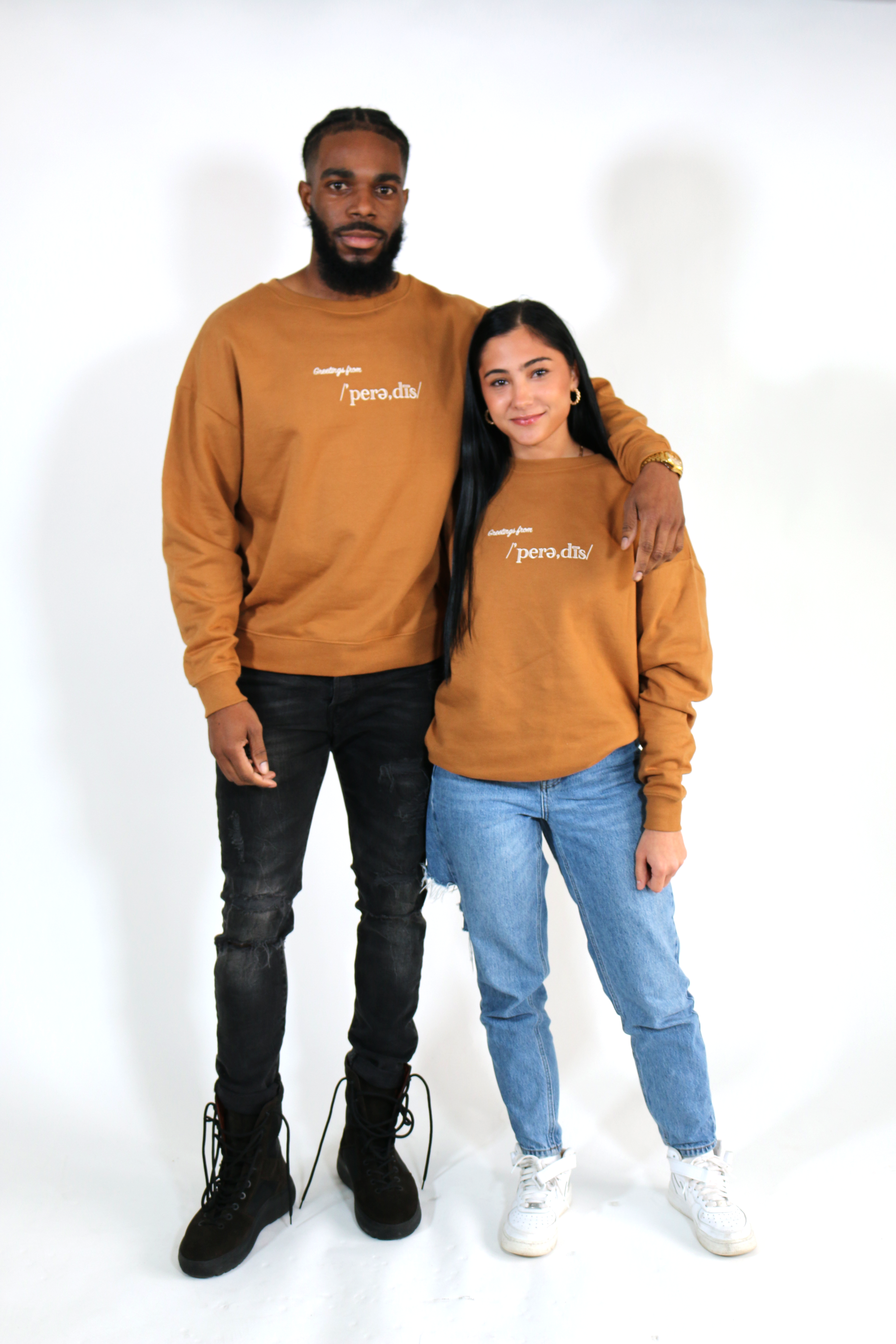 ALL SALES ARE FINAL.
Please click the link below to view measurements chart prior to making a purchase.
Details:
Material: 100% Premium Cotton
Weight: 400 GSM cotton fabric
Knit: Fleece
Design Artwork: Embroidery on front / printed on back
Color: Mocha
Style: Drop shoulder / ribbed sleeve cuff, collar, & hem
Fit: Milan
Product Style #: AC-001-2
Models: 
Left - Height (6'0), Size (M) | Right - Height (5'1), Size (S)

About Product
Care
We, AMBISHEN, closely collaborate with our apparel manufacturer that has a passion to create the world's highest quality clothing, while using ethical factory production standards. Through this, AMBISHEN not only works hard to design and create luxury products to uphold it's brand name as well as deliver one-of-a-kind apparel experiences for it's community, but also provide you with the exact product care details so your apparel is handled with care for longer product life. 
Please view and follow our product care details attached to each individual garment, as the fabrics have been carefully tested for optimal instructions.
We thank you for taking the time to care for your AMBISHEN products!
Story
Each piece of everything collection AMBISHEN releases will have a back story as to why it was designed. We are prideful for our attention to detail as each color, font, and theme take part in the expressional artwork.
Please click the link below to read about the thought process when creating these products.
Shipping
Shipment Details
Please allow 3-5 days for order processing, verification, and shipping.
Your order will be shipped via UPS.
For additional details about shipments, please visit our FAQs page.
Order tracking
Once your item(s) have shipped you will receive a confirmation email where you will find a link to track your order.
Please visit our brand TRACKING PAGE to view your product status.
Payment Options
AMBISHEN accepts the following forms of payment for online purchases:
Visa
Mastercard
American Express
Discover
JCB
Diners Club
Elo
Apple Pay
Google Pay
Paypal Express
As part of our Fraud Prevention Policy, when placing an order, your billing address must match the information linked to your payment method.